Thin Coloured Eternity Ring
Shop & Earn
707-4432
Points
Shop & Earn
707-4432
Points
DESCRIPTION
Bring colour into your life with an eternity ring. Slender yet captivating, this classic Thin Coloured Eternity Ring,  is handcrafted in 14kt gold and coloured synthetic gemstones, set in micro prong style. Stack up with the rainbow colours and make sure to be the show stopper.
Bundle up serval rings and get attractive discounts.
*The gold colour of the eternity ring (i.e Rose gold or Yellow gold) will be as per their respective synthetic gemstone as shown in the images.
*Gemstone colour may vary slightly from the display image due to different screen resolution.
* Estimated gold weight will vary no more than +/-15%. MRP will remain the same.
Product Details
Gross Weight

(Approx.)

:
N/A
Metal Details
Net Weight(approx):
N/A
g
Gemstone Type:
Synthetic Stone
Gemstone Weight:
0.6
ct
Price Break Up
Gemstone:
₹ 1000 per band
Foro Advantage
Foro is a direct-to-consumer brand which means you pay much lesser than other retailers for high-quality jewellery and international designs. We manufacture and sell via our own online shopping platform hence you save on the retail-level mark-ups on jewellery.
N/A
Foro
Fast & Secure Shipping
15 Days Returns, 100% Refund
Lifetime Exchange & Buy Back
BIS Hallmarked Gold
SGL Certified Diamonds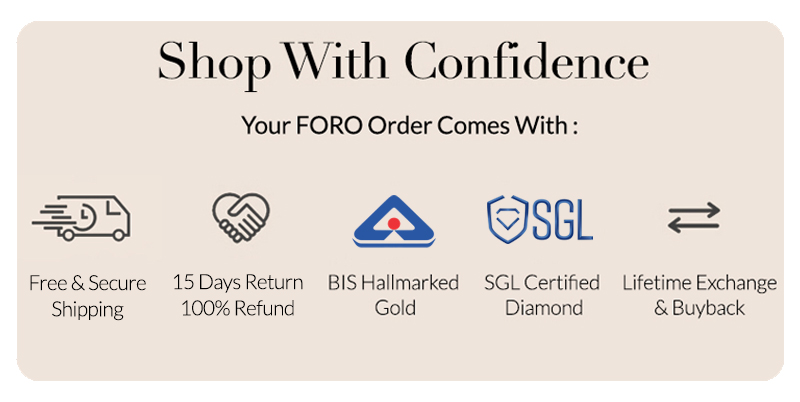 Looking for the perfect piece of gold jewellery
but not sure which metal to choose? We're here to help!
18 Karat
We offer 18 karat jewellery in yellow, rose & white colors. 75 percent is pure Swiss gold and the remaining 25 percent is the master alloy that gives color to the gold.
14 Karat
In the case of 14 Karat 58.5% is pure Swiss gold and the remaining 41.5% is the master alloy that gives color to the gold.
The master alloy used in our jewellery makes our jewellery wear-resistant, non-oxidized, and perfect for everyday wear and forever.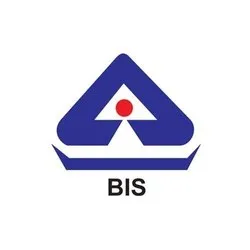 At foro, all our jewellery conforms to a set of standards laid by the Bureau of Indian Standards (BIS). Each piece is certified/hallmarked and the HUID is mentioned on the invoice
See What People Are Saying
What Our Customers Say
Zinnia Sambhi
September 18, 2023.
Dainty jewellery. I am very happy with my purchase but add more to your collection.
LOVE the products! And the packaging....elegant and classy..peach and grey😘
Rishika Jain
September 4, 2023.
Amazing always
Garima Singh
September 4, 2023.
Great designs and goos customer service. I found the making charges quite high though (almost 30% for a simple chain gold bracelet) so that pinches a bit.
Madhumanti Mukherjee
August 20, 2023.
Tuna Poovamma
August 16, 2023.
So dainty and pretty 😍
bhavisha kantaria
August 16, 2023.
Gayathri Hegde
August 16, 2023.
We loved the product. The design is unique, original and comes with modern approach. Amazing service and quick delivery. Thanks Bindu for all the quick responses..
Sri Vidhya
August 13, 2023.
Google rating score: 4.8 of 5, based on 304 reviews