Diamond Circle Studs (Medium)
DESCRIPTION
For days or nights when understated elegance is the theme, these minimalist Diamond Circle Studs are plain and simple, perfect! The floating shared prong diamond setting really lets our fiery white natural diamonds sparkle to their full potential. Wear it with absolutely anything from jeans to dresses and you have a transformed, elevated look in seconds.
Foro Advantage
Foro is a direct-to-consumer brand which means you pay much lesser than other retailers for high-quality jewellery and international designs. We manufacture and sell via our own online shopping platform hence you save on the retail-level mark-ups on jewellery.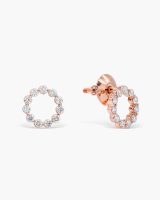 Fast & Secure Shipping
15 Days Returns, 100% Refund
Lifetime Exchange & Buy Back
BIS Hallmarked Gold
SGL Certified Diamonds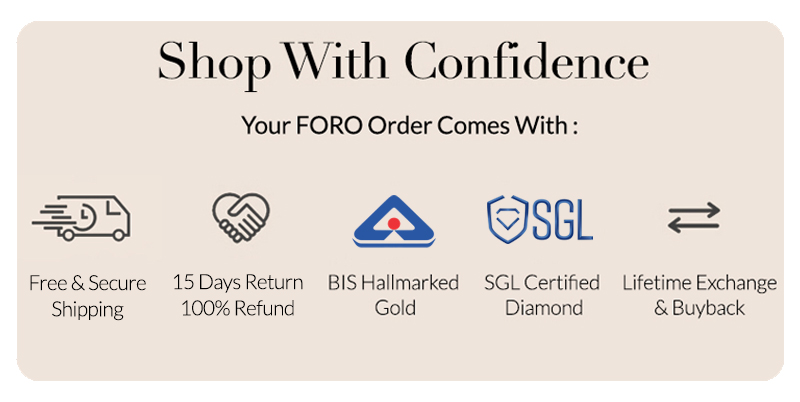 Looking for the perfect piece of gold jewellery
but not sure which metal to choose? We're here to help!
18 Karat
We offer 18 karat jewellery in yellow, rose & white colors. 75 percent is pure Swiss gold and the remaining 25 percent is the master alloy that gives color to the gold.
14 Karat
In the case of 14 Karat 58.5% is pure Swiss gold and the remaining 41.5% is the master alloy that gives color to the gold.
The master alloy used in our jewellery makes our jewellery wear-resistant, non-oxidized, and perfect for everyday wear and forever.
See What People Are Saying
What Our Customers Say
Zinnia Sambhi
September 18, 2023.
Dainty jewellery. I am very happy with my purchase but add more to your collection.
LOVE the products! And the packaging....elegant and classy..peach and grey😘
Rishika Jain
September 4, 2023.
Amazing always
Garima Singh
September 4, 2023.
Great designs and goos customer service. I found the making charges quite high though (almost 30% for a simple chain gold bracelet) so that pinches a bit.
Madhumanti Mukherjee
August 20, 2023.
Tuna Poovamma
August 16, 2023.
So dainty and pretty 😍
bhavisha kantaria
August 16, 2023.
Gayathri Hegde
August 16, 2023.
We loved the product. The design is unique, original and comes with modern approach. Amazing service and quick delivery. Thanks Bindu for all the quick responses..
Sri Vidhya
August 13, 2023.